Dennis Jenkins, DDS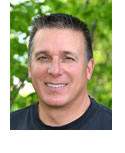 Dr. Jenkins attended Indiana State University graduating with a Bachelor's of Science degree in biology in 1983. He spent a year pursuing a master's degree in Biochemistry while doing research at International Minerals and Chemicals in Terre Haute, IN. He then attended the Indiana University School of Dentistry in Indianapolis earning the degree of Doctor of Dental Surgery in 1988.
Over the past 30 years Dr. Jenkins has focused on continuing his education with an emphasis on Aesthetic and Reconstructive dentistry. He has taught Cosmetic and Reconstructive Dentistry to dentist's from around the world at Universities across the United States with Dr. Larry Rosenthal of Aesthetic Advantage and Dr. David Hornbrook, founder of the Hornbrook Group. Dr. Jenkins was also proud to be a part of the Clinical Mastery with Dr. Hornbook.
Dr. Jenkins has practiced in Sellersburg, IN for all of his nearly 30 years in the Practice he so aptly named Designing Smiles, where he joins the talents of 7 amazing team members to bring excellence to the practice of dentistry.
Dr. Jenkins is a member of the American Academy of Cosmetic Dentistry, The American Dental Association, The Indiana Dental Association, The Southern Indiana Dental Association, The Academy of General Dentistry, and the Spear Study Club Organization.
When away from dentistry, Dr. Jenkins enjoys traveling the country with his wife of 26 years, Jolie, as they chase the athletic pursuits of their children. Devin, 23, attends Ft. Wayne University as a Finance graduate student while being the assistant coach for the men's golf team. Gabbi, 20, is a sophomore at Indiana University, where she is studying elementary education and playing softball for the Hoosiers. Dr. Jenkins and his family attend Northside Christian Church, where they enjoy growing their faith together.
Meet Our Team
Our dentist and kind, courteous team have over 160 years of combined experience in the dental field. We provide comprehensive dental care in Sellersburg, Indiana, in order to improve your family's oral health. To learn more about our Designing Smiles PSC team, take a look at the biographies below.

Sara West, BA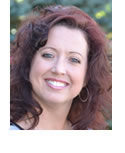 Sara was previously with Moore Security, LLC from December 1996 to March of 2009; and then Securitas Security Services USA, Inc. from March 2009 until September of 2011. Sara started at Designing Smiles PSC in September of 2011 and is the business administrator. Her duties include assisting with A/R, A/P, patient scheduling, and other front office tasks.
Making the move from security to dentistry has been a welcomed change in Sara's professional career. She enjoys learning the ins and outs of what a healthy smile can do, and how it changes peoples' lives for the better.
Margaret Wigginton, RDH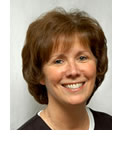 Margaret graduated for the University of Louisville's Dental Hygiene program in 1975. She has been a member of Dr. Dennis Jenkins' team since its beginning in 1988, and has been with the practice since 1981. She is a member of the Southern Indiana Dental Association, and enjoys continuing her education and interacting with local dentists and hygienists.
"After 40 plus years of continuous practice, I still find dental hygiene to be a very satisfying and cutting edge and has allowed me to grow and improve my skills. We have wonderful patients at Designing Smiles PSC, and I am proud to be able to offer them the best care possible."
Kitty McKinley, DA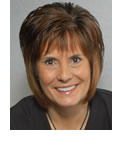 Kitty has been with the Designing Smiles PSC practice for 30 years. She has assisted Dr. Jenkins for the past 28 years. Over the years, Kitty has provided care for many patients and takes pride in patient comfort. Her primary goal is to make sure all patients have a positive experience each time they are in the office.
Kitty enjoys furthering her dental education by attending many courses annually. She believes that keeping her skills to the highest levels allows her to make sure the patient is receiving the best care available.
Kitty's other passion in dentistry is helping Dr. Dennis Jenkins give our patients the smiles that they have always wanted. Kitty and Dr. Jenkins together have given hundreds of patients a new lease on life by using their expertise in smile design.
Marcy Ettel, EDDA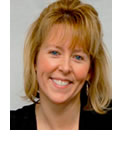 Marcy has been a dental assistant for over 20 years and a assistant to Dr. Dennis Jenkins for over 15 years. Marcy is certified as an Expanded Duty Dental Assistant and is highly qualified in many dental assistant procedures as well as radiology. Marcy has extensive knowledge of cosmetic dentistry and works closely with Dr. Jenkins to provide the best dental care available.
Marcy has had attended numerous continuing education courses and received multiple certifications. Marcy is also on staff with the Hornbrook Group teaching institution that allows dentists and team members worldwide to learn hands on about the latest procedures in cosmetic and full mouth rehabilitation. Marcy makes sure that the laboratory has all of the necessary information to process your restorations to expectation.
"I look forward to each and every day of providing care for our patients. I feel like I connect with most patients on a personal level. This helps the patient feel more at home during their treatment. Patient comfort and care are very important to me. I want each patient to feel special and that their needs were our utmost concern."
Brittany Pangburn, RDH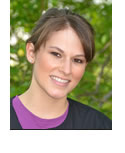 A 2010 graduate from the University of Louisville School of Dental Hygiene. She provides a professional and an awesome experience for her patients. Brittany has practiced dental hygiene for over 6 years now, and has developed a unique style that allows her to present to her patients with optimal care.
"I love that I can take time with my patients and offer them a customized approach to maintaining a healthy beautiful smile. The 'Patient First' team approach at Designing Smiles PSC really allows for a great experience."
Jessi Nance, RDH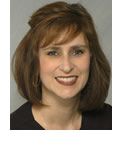 Jessi graduated from the University of Louisville in 1993 with a degree in dental health sciences. Although only being with Designing Smiles PSC since 2009, Jessi brings 28 years of experience in dentistry to our practice. She is most excited about the latest technology that Designing Smiles PSC offers in diagnosing and treating our patients. Spend a moment with Jessi and you can sense her passion for dentistry.
"I am very proud to be a part of the Designing Smiles PSC team. I love offering the best products and having the latest technology for my patients. Dr. Jenkins takes dentistry to the next level. I like that he holds me accountable to strive to be the best clinician that I can be for my patients. The thing that I always value most as a dental hygienist is the bond or friendship that I form with my patients."
Sarah Sansom, DA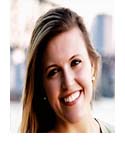 Sarah is new to the Designing Smiles PSC team in 2017. Having attended the University of Indianapolis for a degree in Biology and then Bellarmine University for a degree in Medical Laboratory Science, her role in the practice is crucial to the team and patients. Sarah manages the sterilization department and sets high standards for all sterilization procedures within our practice. She is also in charge of personal communication with our world class dental laboratory and is responsible for all of the dental materials and supplies used within the practice. Sarah is constantly working closely with Dr. Jenkins to research the latest materials available to ensure that only the best and most reliable are purchased. Sarah is looking forward to putting her own personal touch on each patient case and working with such a wonderful team.